EZone - e-Books and Audiobooks
Ocean State Libraries EZone offers access to tens of thousands of e-books and audiobooks. 
A notice to our eZone users: As of December 2020, holds are limited to 4 at a time.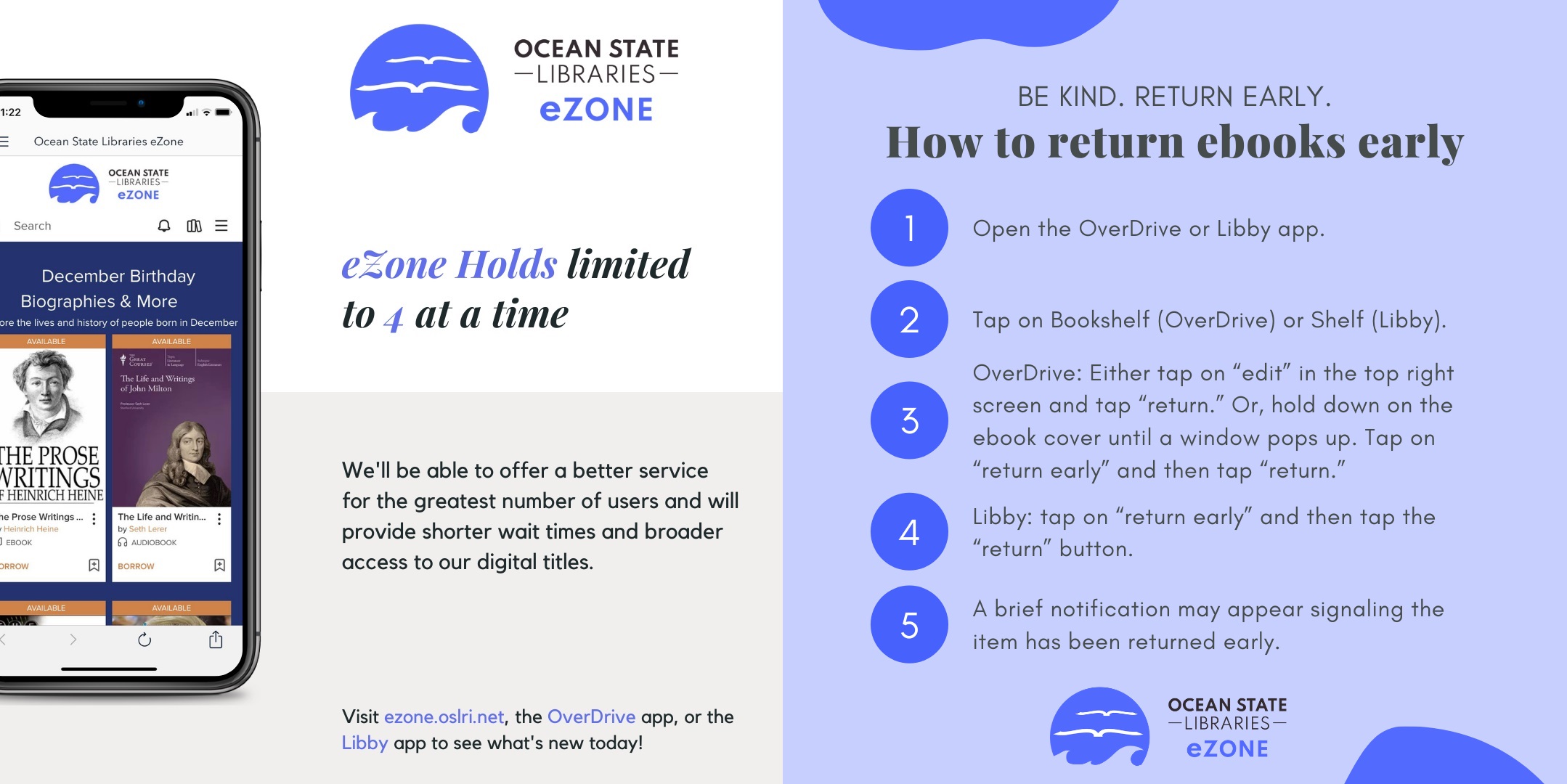 Hoopla - e-Books, Audiobooks, Movies, TV Shows, and Music
Borrow free video, music, and audiobooks with your library card. Enjoy on your PC, tablet, or phone.  Hoopla is an innovative new service that partners with your local public library to bring you thousands of movies, television, music, and audiobook titles for free. There are no costs or hassles. All you need is a library card and a web browser, phone, or tablet.  For Coventry Library cardholders only.
Click here to read more and learn how to sign up